Dr. Elstein retires from Valley Oral Surgery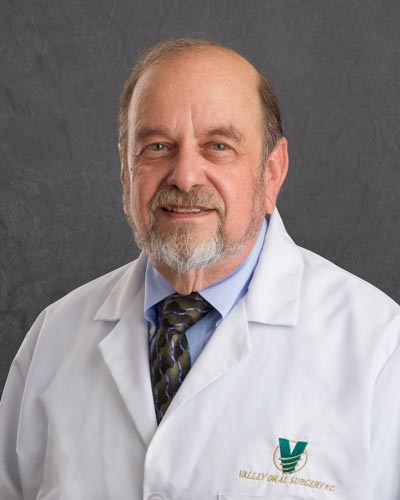 (Wednesday, June 29, 2022) – Mark P. Elstein, DMD, is retiring at the end of June from Valley Oral Surgery, the region's premier provider of oral surgery and dental implants in the Lehigh Valley and surrounding areas.
Dr. Elstein joined Valley Oral Surgery in September 2020 after practicing privately for over 40 years in Quakertown. He is leaving the practice in the care of Drs. Robert Laski, Jaime Cernansky, and Niral Parikh.
With four offices in Allentown, Bethlehem, Lehighton, and Quakertown, Valley Oral Surgery has grown over the years to become one of the region's most trusted providers of state-of-the-art dental implants, advanced oral surgery, and complex tooth extractions.
"I've been very fortunate to practice in a profession that I loved," Dr. Elstein said. "Experiencing the great developments in oral surgery during my career was extremely rewarding. The advancement of technology and dental implants is truly life changing for our patients."
"I plan on spending my time traveling, enjoying my grandson, visiting the Jersey Shore and fishing. I plan to continue to reside with my wife Ellyn here in the Lehigh Valley," he said.