All-on-Four®
Center of Excellence
Valley Oral Surgery is a Nobel Biocare-certified "Center of Excellence" for the All-on-Four® treatment.
Imagine being able to smile with confidence and finally enjoy all the foods you've been missing. It's possible with the All-on-4® treatment concept from Valley Oral Surgery.
Ask about single-day smile restorations from Valley Oral Surgery, a Nobel Biocare "Center of Excellence" with convenient dental centers in Allentown, Bethlehem, Quakertown, and Lehighton, PA.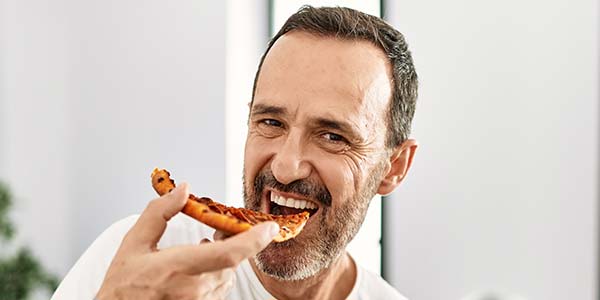 Enjoy Your Favorite Foods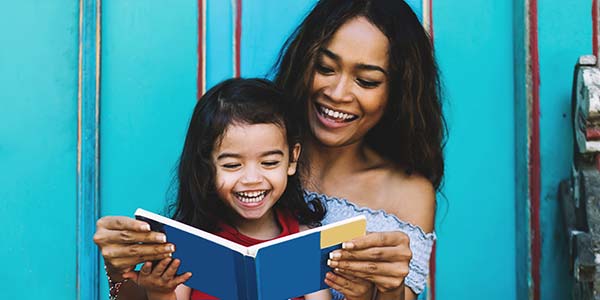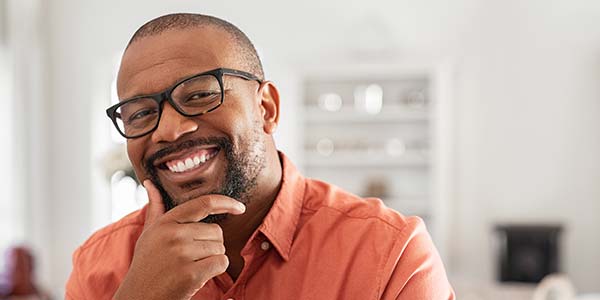 All-On-Four® – A reason to smile again
Over the last several years, advances have been made for restoring missing teeth. This revolutionary advancement is referred to as the "All-on-Four®" technique, where a full set of teeth is attached to just four implants in either the upper or lower jaw.
Currently, more than 35 million people in America are missing all of their upper and/or lower teeth. Millions of people are unhappy of how conventional dentures feel, look and function. If you are one of them, the "All-on-Four®" procedure may be the best and most cost effective treatment option for permanent tooth replacement.
Valley Oral Surgery serves dental patients throughout eastern Pennsylvania, western New Jersey, and southern New York who are looking for the ultimate in care and quality for their smile restoration.
About the Process
The All-on-4® treatment concept allows you to have extractions, implant surgery, and fitting of a temporary bridge… often in one day (your dentist may be able to connect a temporary restoration to your new dental implants right away… in this case, you can go back to living a normal life right after surgery).
The system uses four strategically placed dental implants to support a full-arch restoration. After several weeks or months (depending on your treatment plan), your doctor then places your permanent restorations, further enhancing the function and esthetics of your smile.
Imagine going from missing teeth to having a healthier, more confident-looking smile in just one day!
Is this right for me?
Do you avoid chewing items like apples or steak? Do you avoid photographs or public speaking because of problems with your teeth? Do your dentures cause you trouble and discomfort?
If so, you should reach out to Valley Oral Surgery for a consultation to see if you're a candidate for the All-on-Four® treatment procedure.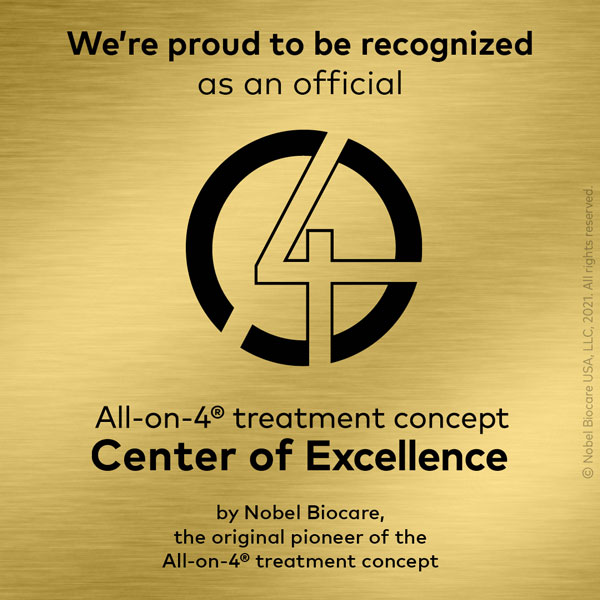 All-On-Four® – One full arch of teeth for dental implants
To fully understand this remarkable technique for replacing teeth, you should first understand what a dental implant is. An implant is a small titanium screw that fits inside your jaw bone and replaces the root part of a missing tooth. Minor surgery is required to insert the implant. Once the implant is in place, a crown is attached to give you a highly realistic looking and functional prosthetic tooth.
Here's where it gets really interesting. You do not need a dental implant for each and every one of your missing teeth. All you need is four precisely placed implants on the top of your mouth, and four on the bottom, to restore your full smile. That's the beauty of the "all on four." Because the implant is made of titanium, it has the unique ability to fuse to living bone and function as part of it. Eventually the dental implant becomes part of the jaw bone and serves as a strong, long lasting foundation for your new teeth.
Besides ensuring that your implants are permanently fixed in place, this bone fusion has another important benefit, it prevents future bone loss in the jaw. This helps to maintain a more youthful facial structure, and better oral health. Perhaps the biggest surprise about the "all on four" is how quickly it can transform your life.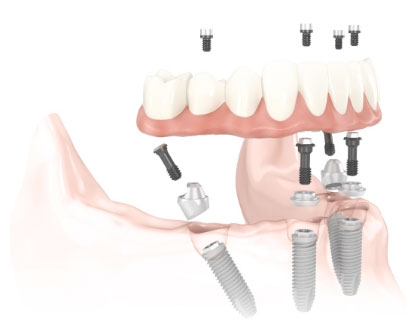 Can this really be done in one day?
The resounding answer is, "Yes!"
Typically a temporary set of teeth can be placed the same day as surgery. The temporary teeth allow you to lead a normal life immediately after surgery. The implants will take 2-4 months to heal before your dentist will make your permanent teeth. During this time period you will be on a soft diet to allow the implants to heal properly. This is a life improving procedure once the permanent teeth are placed. You can return to eating food, and enjoying life with renewed confidence.
It should be noted that not everyone is a candidate for this revolutionary technique. Your surgeon and your dentist will work together to see whether this is the best treatment for you. Treatment options will be based to your individual needs.
Download Brochure
For more information, download this brochure from Valley Oral Surgery.
Request A Consulation
To learn whether this treatment can help you, please contact us to schedule a consultation at any of our four locations: Allentown, Bethlehem, Lehighton, or Quakertown.